With Over 80 Years of Combined Experience
Behzad Nazari DDS, RPh (Founder)
Dr. Nazari teaches that oral health is best facilitated with comprehensive preventative care. He has invited experienced specialist to join him offer general and specialty dentistry under one roof. Collectively they have become a leader in Orthodontics and Dental Implants in Houston.
Dr. Simon Samo
DDS, (Prosthodontist)
Dr. Samo performs cosmetic dentistry which helps with cracked teeth, chipped or fractured teeth, discolored teeth, excess or uneven gum tissue, missing teeth, decayed teeth, weakened teeth.
Dr. Ricardo Tomei
DMD
Dr. Ricardo Tomei has been practicing dentistry for more than 15 years and holds clinical certificate in Prosthodontics.
Dr. Wael Kanaan
DDS
Dr. Kanaan is a member of the American Association of Orthodontics. He joined Antoine Dental Center in 2005.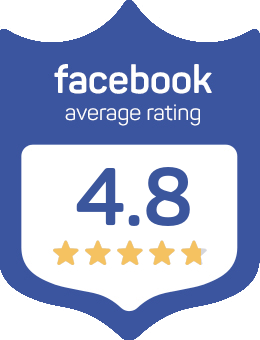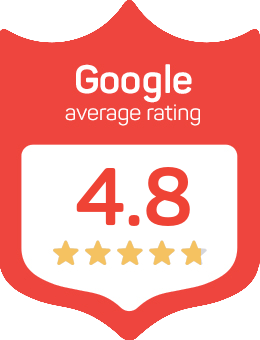 Toothbrush Exchange Program
Bring in your old toothbrush
Take a new toothbrush free
for the first 1,000 patients Exchange Program
Everyone who comes in is presented the best, most comprehensive treatment plan available in dentistry today. Our desire is to have amazing staff with a servant's attitude. We also provide complimentary dentistry on Emergency Days for those who qualify and are in need. All of our doctors believe in serving the community.

 
We have worked harmoniously with leading implant clinics all over the world for almost 10 years, during which time thousands of patients have been treated successfully. But we love giving back to the community. Being a truly great dental practice isn't just about treating patients. These are a few ways that we serve our community.
WE LOVE GIVING BACK!
Dominican Republic
Mission Trip
Dr. Behzad Nazari, March 2019
My time in the Dominican Republic was truly amazing. Everything about it was a great experience: the food, the people, the feeling of the town really causes you to fall in love with the country. I felt a special connection with the patients and the other doctors I worked with. It was nice to really meet and enjoy the company of the community members and locals. It was an unforgettable experience!
Feeding the Hungry
Antoine Dental Center, November 2018
Our Team happily shares some of their holiday time with City Wide Club to help with their Thanksgiving Super Feast each year to help feed those in our local community who are in need.
Creating Smiles That Last
Our Office
At Antoine Dental, patients are not asked to choose between high quality service and a reasonable price. Our mission is to provide both.
Antoine Dental Center in Houston, TX is a state-of-the-art dental clinic where we focus on providing our patients with quality, comfortable dental and oral care with the latest in dental technology. 
Advanced Technology
Some of the dental technologies we boast in our modern office include digital x-rays, which are much faster and result in higher quality images than traditional film x-rays. In addition, digital x-rays expose you to much less radiation than traditional x-rays, making them a safer alternative for radiography.
We also use intraoral cameras in our Houston office, which help us to see the tissues of the mouth in greater detail. The images captured by our intraoral cameras are displayed on a monitor in real-time, which allows us to accurately diagnose existing and preliminary conditions immediately.
Patient Comfort
At Antoine Dental Center, we also place a strong emphasis your overall comfort while you're in our care, and take pride in changing the expectations in dentistry. We have a warm and inviting lobby and waiting area, and each of our treatment rooms contain televisions and ear plugs so you feel more at home. Our goal is to serve everyone by offering the optimum dentistry available to them as individuals. We feel everyone deserves to have fine dentistry.
We commit to excellence in everything we do because excellence is easy.  We strive to take such good care of our patients that they hate to leave because they face a harsher world. Our comprehensive treatments are possible because both doctors and staff attend continuing education classes on an ongoing basis.
Dr. Behzad Nazari, Author of "Am I too old for a million dollar smile?"
Frequently Asked Questions about Finding a Dentist
How do I find a dentist?
There are many ways to find a dentist. The two most common ways are asking for personal recommendations from people you know and asking online. You can ask around for recommendations, which is beneficial in that you will receive immediate feedback about how the patient feels regarding the office. You can also call or visit your health provider's website and access a list of dentists to choose from.
What are important factors to consider when choosing a dentist?
Choosing a dental office is not a light decision. You want to make sure that you have a good rapport with your prospective dental team and that the office is a good fit for your personality and needs. You can often make a more informed decision about a dentist after making your first visit. While you are experiencing your first visit, consider the following questions:
Do they have an appointment schedule that doesn't clash with your work hours?

Is the office clean and organized?

How far away is the office from your work or job?

Did the dentist explain brushing, flossing and other dental techniques? Or did they offer to do so?

What are their policies regarding after-hours emergencies?

Can they provide all information regarding fees and payment plans before treatment begins?

Is the dentist an ADA member?
Is there a difference between DDS and DMD?
DMD stands for Doctor of Dental Medicine and DDS stands for Doctor of Dental Surgery. Both of these are effectively the same degree and both dentists will have received a similar education.