Goodbye Dentures.
Hello Confidence.
Not all tooth replacement options are created equal. Your treatment should be determined based on your needs and wants. Some solutions last longer, look more natural, prevent jawbone loss, and allow for better chewing ability—while others do not:
Discover the difference dental implants can make: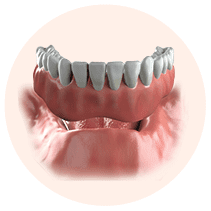 Traditional Denture
Dentures are removable, adhering to your palette through adhesive and/or suction
Uses old technology to rest on soft tissue allowing slippage
Deteriorates bone quality and quantity
Decreases chewing forces, restricting food options
Removes for regular daily cleaning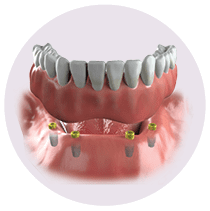 Implant OverdenSURE®
Provides a more comfortable and secure denture
Requires periodic adjustments
Helps to prevent bone loss and jaw line recession
Increases chewing force compared to traditional dentures
Removes through snap-in and-out assembly for regular cleaning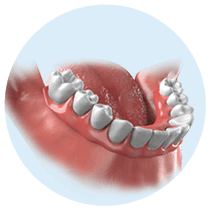 Dental Implants Through 
Looks, feels and performs more like your natural teeth
Improves appearance and self-esteem
Delivers long-lasting, maximum stability
Easily clean like natural teeth for a healthier mouth
Restores a secure biting ability so you can enjoy all of your favorite foods
Prevents bone loss and jaw line recession, preserving facial appearance
Dental implants are the gold standard for tooth replacement, and far superior to traditional removable dentures. With Smile Today, you are investing in a lifetime of improved appearance and function – not to mention self-confidence.
See what Doctors are saying
See what Patients are saying
Enjoy Your
Favorite Foods
with Confidence
"I'm 95, and I have a beautiful smile; when I look good, I feel good. Some of my friends are jealous. I tell them not to wait until it's too late. They should live healthy and happy – everyone deserves to have a good smile"
Raymonde, Real Smile Today patient of Dr. Katranji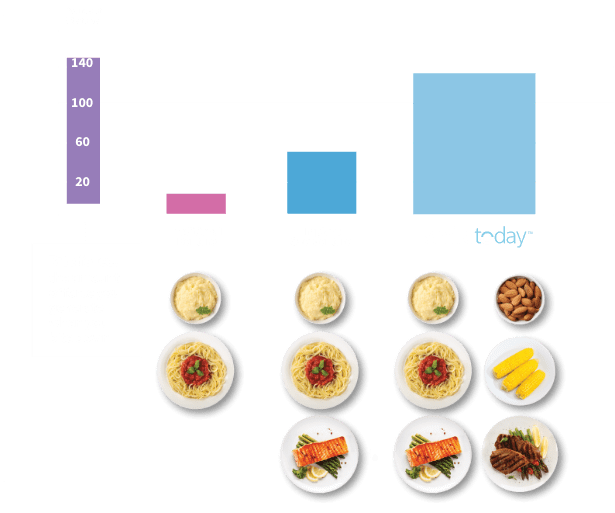 With Smile Today you'll not only have the beautiful smile you have always dreamed of, but also the function you have lost over the years. Say hello to the crunchy, chewy foods you've been missing—along with the confidence that comes with knowing you look your very best!
A beautiful smile starts here. #YouDeserveThis